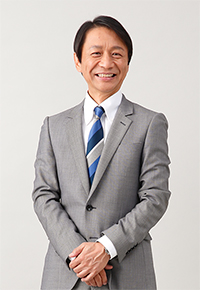 Since its foundation, Meiji Yasuda Asset Management (MYAM) has sought to provide high quality asset management services and products that satisfy its customers as a core asset management company of the Meiji Yasuda Life Group.
These days, dubbed the era of the 100-year life, people's expectations of asset management are considerably higher amid the shift "from savings to asset building" and there is also increasing focus on the public mission and social responsibilities of asset management companies, with developments such as Japan's Stewardship Code and responsible investment integrating environmental, social and governance (ESG) factors.
In this environment, we aim to maintain the highest levels of customer trust and customer satisfaction by taking a customer-oriented approach to our business operations, which includes increasing the sophistication of asset management, providing products and services suitable for customers and providing information that is easy to understand. At the same time, MYAM will help create a sustainable society as a member of the investment chain.
We hope that we can count on your continued support and loyalty as we pursue these initiatives.